01790 - Izzy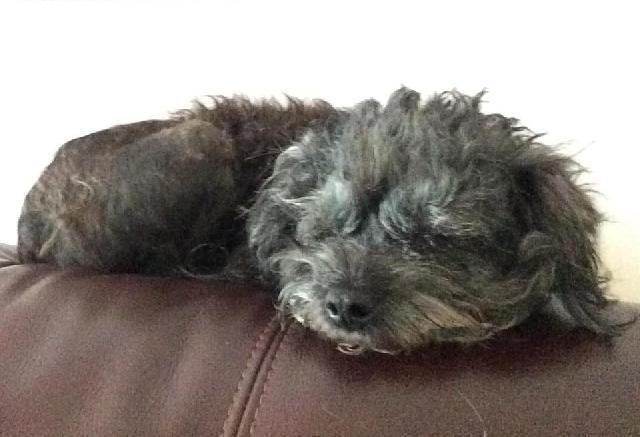 ID: 01790
Name: Izzy
Sex: Female
Breed: / Poodle (Miniature) / Poodle (Toy or Tea Cup)
Age:
Weight:
Good w/Dogs: Yes
Good w/Cats: Yes
Good w/Children: Yes [12+]
Housetrained: Yes
Requested Donation: $250.00
Izzy is a 5 yr old Toy Poodle mix who is a complete "VELCRO" dog! She is anywhere her foster parents are and completely devoted to them both. She is lights up when spoken to in a light , happy tone and is a smart , happy playful girl. Izzy aim is to please and takes your approval very seriously, so your tone of voice is all she needs for corrections.
Izzy loves to sleep in the crook of he foster Dads arm or burrow down by your legs and feet on the cold winter nights.
Izzy does suffer from Dry Eye for which she is on Optimmun 0.2% cyclosporine cream for, (this can come from your vet or online sources) she has responded very nicely to this and her eye are doing great.
Izzy is good with her older foster siblings and the family cat ,she would love a home where she would not have to compete for attention and be a princess but also she does do well with calmer dogs.
Izzy seems to love everyone she meets but due to her size we think an older child home would be best or children who know how to respect dogs her size