01270 - Dutch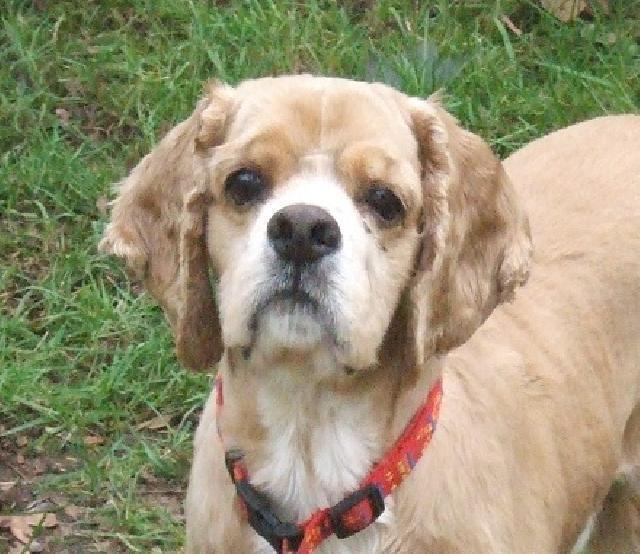 ID: 01270
Name: Dutch
Sex: Male
Breed: Cocker Spaniel / Cocker Spaniel / --Select--
Age: 6 Years
Weight: 27 lbs
Good w/Dogs: Yes
Good w/Cats: Unknown
Good w/Children: Yes
Housetrained: Yes
Requested Donation: $275.00
UPDATE 10/18/2011: Dutch is no longer available.
His new family will be coming to pick him up once he is neutered!
It's okay if you drool after taking a look at Dutch! He is gorgeous- and we think he knows it! Dutch was surrendered to BP&SBR after being bounced from home to home. It's time for this sweet guy to have a forever home and family- both of which he deserves SO much!
Dutch is a beautiful 6 year old cocker spaniel. He is just the perfect size at 27 lbs. Dutch is incredibly sweet and very friendly. When you tell Dutch to sit, he proudly plops his tush down on the floor and just waits for your praise. Dutch gets along well with other dogs, but would prefer to live with a more laid back canine. He probably wouldn't enjoy the playful antics of a young pup. We're not sure how Dutch would feel about cats, but we could cat test him if needed. Dutch is good with children, housebroken, crate trained and walks well on a leash. He is the perfect age for someone who is looking for a well behaved companion to snuggle and take walks with.
We've melted in Dutch's paws and we're sure you will too! If you'd like to adopt Dutch, please submit an adoption application today!