01238 - Oscar 2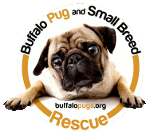 ID: 01238
Name: Oscar 2
Sex: Male
Breed: Boston Terrier / --Select-- / --Select--
Age: 9 Years
Weight: 22 lbs
Good w/Dogs: Yes
Good w/Cats: --Select--
Good w/Children: Yes
Housetrained: --Select--
Requested Donation: $250


Click on Oscar's picture to see more of her!

Click here to display Oscar's intake record.

Oscar was surrendered to Buffalo Pugs because his family situation changed.

UPDATE 06/21/11: Oscar is not at all good with cats now that we have had him a little bit he seems to not be so great with other dogs. He seems to want to play but does not know when to stop and will then get into a scuffle after a little while. We are now thinking he would be best as an only dog.

Oscar is your typical Boston! He is still very energetic and extremely playful. He loves to play with other dogs or is happy just playing with toys. His favorite seems to be balls of all sizes. Oscar is very sweet and loving and seems to love everyone he meets! He is a bit to playful when it comes to small children so he will be best with older children that can play ball with him and not mind him jumping on them once in a while. Oscar is a very handsome boy and is at the perfect weight. He keeps him self slim and trim with all his fun loving energy!! If your looking for a Boston and know about the breed Oscar would be your man!! Please put your application in for him today!!


Oscar is being fostered in Buffalo.


Can't adopt Oscar, but want to help him and others like him? Click the button below to sponsor Oscar today!


Oscar's adoption donation is 175.00
Oscar is available through our Senior 4 Senior program! If he is adopted by a Senior (over 50), his adoption donation is $75