01229 - Lily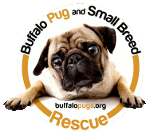 ID: 01229
Name: Lily
Sex: Female
Breed: Bichon Frise / --Select-- / --Select--
Age: 5-6 Years
Weight: 16 lbs
Good w/Dogs: Yes
Good w/Cats: Yes
Good w/Children: No
Housetrained: In process
Requested Donation: $250


Click on Lily's picture to see more of her!

Click here to display Lily's intake record.

Lily is one of 28 dogs that escaped an Amish Puppy Mill in Pennsylvania on April 2nd. She is one of 3 girls that joined our rescue and now, 2 months since coming into rescue she is making her debut on our website.

Lily is a 5-6 year old female bichon frise. We'd like to share a video with you so you can better understand her past. This video is graphic. Please click here if you'd like to view this video. Lily came into rescue wearing a tight metal, home-made chain and plate around her neck. Stamped on that plate was "BF 11" and that is what Lily had spent her whole life known as. She spent her first night in her foster home crouched down on the floor. She had never walked on a solid floor and was unable to keep her footing and oftentimes she would slip and tumble down to the floor. Lily, much like precious has no reason to trust humans. She has never experienced the life that a dog deserves and is still very hesitant but has made some progress in the past 2 months.

Lily will not climb on her foster mom's lap, but if picked up and held, Lily will settle and even relax enough to take a little nap. We will require that Lily goes to a home with another dog. Another dog makes her feel comfortable and we hope that interaction with a well trained dog will help show Lily how much more there is to life now. Lily has begun using puppy pads in her foster home. Each baby step is a big deal for these girls and their future family needs to be very patient and understanding of their nervousness. They require a gentle, calm loving person. If you are looking for instant gratification, Lily is NOT the dog for you.

Sadly, when Lily went to the vet to be spayed, our vets were unable to incubate her. Her airway is extremely small due to a large amount of scar tissue present. It is believed that Lily has been "de-barked" by the millers. Debarking is a wretched practice that involves shoving a pipe or similar instrument down a dog's throat to damage the vocal cords and "disable" their bark. This is a crude, inhumane practice that is common in puppy mills. Due to this, Lily often makes a wheezing noise when she breathes. In the future, Lily's family will have to keep a cautious eye on her to make sure that she does not overheat. This may put a damper on her ability to pant and cool her body, so precautions should be taken similar to the ones we take with short nosed dogs like pugs, bulldogs and boston terriers to keep them from overheating.

Lily is going to require a very special home. She needs a human who is patient, loving and nurturing. Her progress will be slow, but it is important to never give up on these dogs. They deserve the world. It may be a little longer before Lily will be able to leave our rescue but if you think that you are the hero that Lily needs and you understand the commitment that is involved with rehabilitating a puppy mill dog, then please submit an adoption application.

Lily is being fostered in Rochester.
Can't adopt Lily, but want to help her and others like her? Click the button below to sponsor Lily today!


Lily's adoption donation is $275.00