01128 - Iggy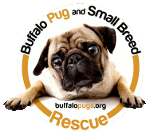 ID: 01128
Name: Iggy
Sex: Male
Breed: French Bulldog / --Select-- / --Select--
Age: DOB 3/15/09
Weight: 21.2 lbs
Good w/Dogs: Yes
Good w/Cats: No
Good w/Children: No
Housetrained: Yes
Requested Donation: $250
Click on Iggy's picture to see more of him!
Click here to display Iggy's intake record.
Iggy is a beautiful, brindle french bulldog that was surrendered because his owner could no longer care for him
Iggy is just shy of his 2nd birthday and looking for his 4th home. He deserves more than anything to finally have a forever home. In frenchie fashion, he is moderately active. Though, he loves to go for walks and romp around in the snow, he likes to be a couch potato too! He is good in the car and eager to hop in and go for a ride. He is a smart boy. He knows what Tim Hortons is and he knows that there is a goodie inside there for him. When his foster mom stops for coffee, he leans over as far as he can to the window hoping that a TimBit will be coming out for him! Unfortunately, Iggy can't have much in the way of treats, so he is overly excited when one is coming his way. He has a very sensitive stomach and is eating prescription food. The cost of the food is almost equivalent to any store bought high quality food, but needs to be purchased through your vet. We have tried several alternatives for Iggy but this has proven to have the best results. Iggy has the tendency to be anxious and nervous which alone will trigger his tummy episodes. He really needs a family that can provide him with a routine and tons of love so he does not feel stressed or unsure.
Iggy's favorite place to be is on the couch curled up next to his foster mom. He likes to snuggled and would love to sleep in bed with you at night! Iggy likes toys and bones and doesn't mind sharing them with his people, but does not at all like sharing them with the other dogs. In fact, Iggy does not like to share anything with the other dogs, that includes his foster mom, bed, food, water, the couch or even space. He is not cut out to live with other dogs so we must ask that Iggy finds a forever home where he will be the king of the castle! We are unsure about cats. Surely they are faster than Iggy. He will likely give chase, therefore we recommend no cats either.
Iggy is fine with both men and women. We feel that older children (teenagers +) would be best for Iggy. He is super sweet if given the chance to show it! He is housebroken, but sometimes he will have accidents due to his tummy issues! He knows right from wrong and when he has an accident he cowers and hides. We have been ignoring Iggy's accidents, because we hate to see him frightened! He needs to know that it is okay and that nothing bad will happen to him. He just needs love and lots of it!
If you'd like to finally give Iggy a forever home, please submit your adoption application today!
Iggy is being fostered in Rochester.
Can't adopt Iggy, but want to help him and others like him? Click the button below to sponsor Iggy today!
Iggy's adoption donation is $275.00