00674 - Cooper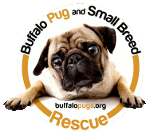 ID: 00674
Name: Cooper
Sex: Male
Breed: Boston/Rat Terrier Mix / --Select-- / --Select--
Age: 6 years
Weight: 24.8 lbs
Good w/Dogs: Yes
Good w/Cats: yes
Good w/Children: Yes
Housetrained: Yes
Requested Donation: $250
Click on Cooper's picture to see more of him!
Click here to display Cooper's intake record.
Meet Cooper! This cutie is ready to go to his forever home and we are happy to help him get there. He is four years old and weighs about 24 pounds. Cooper is very playful, and LOVES toys...any kind of toys. He is also very cuddly and loves to snuggle up on your lap and get scratched. He is house trained and is good with other dogs and children . He loves to run like a mad man in the backyard. He is not all that comfortable on the leash, but we are working with him on that. He would do much better with a securely fenced in yard versus having to leash walk for exercise and potty breaks. Cooper is excellent in the crate. Very quiet and content to be in there even if someone is home.
Wow! Cooper sounds like a perfect dog, doesn't he?? If you think so, submit your online application for Cooper today! Cooper is being fostered in Buffalo.
Cooper is being returned to rescue because his family didn't have enough time to spend with him. He is really a sweet boy and we are hoping to find him another loving family. He loves to snuggle on the couch near you.
Can't adopt Cooper, but want to help him and others like him? Click the button below to sponsor Cooper today!
Cooper has been ADOPTED!