00651 - Bella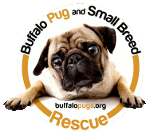 ID: 00651
Name: Bella
Sex: Female
Breed: Chihuahua / --Select-- / --Select--
Age: 4 Yrs.
Weight: 3 lbs.
Good w/Dogs: Yes
Good w/Cats: Yes
Good w/Children: Yes
Housetrained: In process
Requested Donation: $250
Click on Bella's picture to see more of her!
Click here to display Bella's intake record.
It's almost impossible to imagine that this sweet, loving little girl and her pal Taco were out wandering the mean city streets alone, but they were! We had originally wanted to place Taco and Bella together, but have decided that both would be fine if separated as long as they got all the love and attention they need.
Bella is the sweetest little thing any of us have ever seen. She has a deformity in both her back legs that makes them look more like bat wings than legs, but they are causing her no pain and don't prevent her from running around. The vet feels that this was possibly a birth defect and has been this way all of her life. She is very happy, incredibly loving and just a joy to have around. Bella loves nothing more than to be carried around and snuggled. She is quite a love sponge, so the more you have, the happier she is! She is good with other dogs, cats and children. If you are interested in giving Bella all the love and affection she can soak up, please submit your application for her today. Bella is being fostered in Rochester.
Can't adopt Bella, but want to help her and others like her? Click the button below to sponsor Bella today!
Bella has been ADOPTED!