00628 - Klondike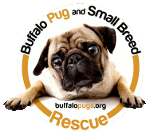 ID: 00628
Name: Klondike
Sex: Male
Breed: Tibetan Mastiff / --Select-- / --Select--
Age: 5 Mos.
Weight: 45 lbs.
Good w/Dogs: Yes
Good w/Cats: Yes
Good w/Children: Yes
Housetrained: In process
Requested Donation: $250
Click on Klondike's picture to see more of him!
Click here to display Klondike's intake record.
Klondike here is about the farthest we could possibly get from a small breed, but he didn't deserve to be left in an awful puppymill, so we brought him home. Klondike is a gorgeous specimen of his breed and the Tibetan Mastiffs are considered a "rare breed". He has the softest chocolate brown coat and soulful brown eyes. He is going to grow quite large, and according to breed standards, could be around 160 lbs. when he's full grown. You can read more about his breed at
Tibetan Mastiff Info
.
Klondike is going to need a securely fenced yard and room to grow and play. He will also need a family that is willing to commit to giving him the room, food, love and patience to help him become a loyal family companion. If you think you can make that commitment to Klondike, please submit your application for him today! Klondike is being fostered in Rochester.
Can't adopt Klondike, but want to help him and others like him? Click the button below to sponsor Klondike today!
Klondike's Adoption Donation is $350.