00551 - Miss Ladybug (Formerly known as Sadie Mae)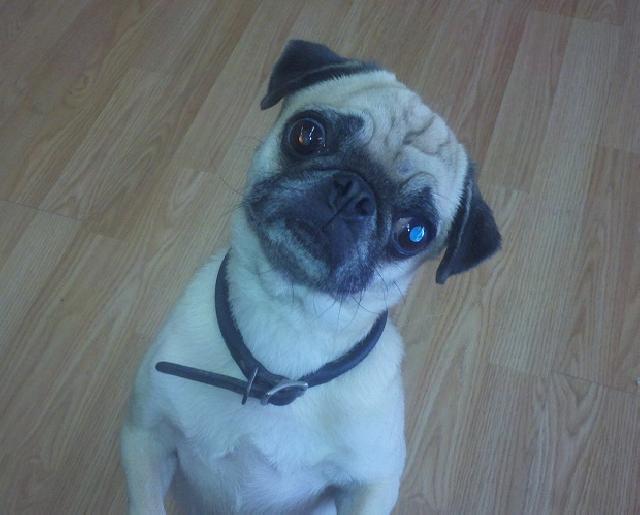 ID: 00551
Name: Miss Ladybug (Formerly known as Sadie Mae)
Sex: Female
Breed: / Pug / Pure Breed
Age: 6 1/2 Yrs.
Weight: 12 lbs.
Good w/Dogs: Yes
Good w/Cats: Yes
Good w/Children: Yes
Housetrained: Yes
Requested Donation: $250.00
Sadly Miss Ladybug (who was formerly known as Sadie Mae) has been returned to the rescue due to her owner's declining health. Ladybug is a sweet girl who absolutely loves everyone. She is also good with other dogs. Miss Ladybug has spent the last few years visiting a local nursing home with her mom spreading puggy cheer to the residents and staff. She has been well cared for and loved over the last 5 years and we are again searching for a wonderful home for her to spend forever in. Miss Ladybug is mostly housebroken and just recently began having accidents as her home situation changed. She will be going back into foster care where a little special attention will given to improve her poddy habits. We will update Ladybug's pictures as soon as possible as she has aged 5 years but is surely as beautiful as ever. If you'd like to adopt Ladybug, we invite you to fill out an online adoption application.
Original Posting 2006: I have personally known hundreds of pugs and am blessed enough to call some of the sweetest my own, but I have never met one sweeter than little miss Sadie Mae! This tiny little doll of a puggy is a complete joy to have around. She loves everyone, likes to play and has just the happiest disposition ever!

Sadie is a very petite little girl of only 12 pounds, which was partly why she had to have a C-section and that made the puppy millers happy to give her up. We are so thrilled to have rescued her from that horrible life. This girl's personality just shines and that would be no kind of life for her. She is already doing very well with her house manners. We will be looking for a very, very special family to adopt this little sweetheart. If you would like to be considered, submit your online adoption application today!