00532 - Amou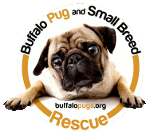 ID: 00532
Name: Amou
Sex: Female
Breed: Poodle Mix / --Select-- / --Select--
Age: 8 Years
Weight: 18 lbs
Good w/Dogs: Yes
Good w/Cats: No
Good w/Children: Yes
Housetrained: Yes
Requested Donation: $250
Click on Amou's picture to see more of her!
Click here to display Amou's intake record.
This sweet, demure little lady is Amou, which we are told means "my love" in Ukrainian. She, sadly, had to be separated from her mom through no fault of their own and is now looking for a forever home. Amou's momma taught her many things, including dancing, sit pretty, and she would even tell her "I love you, Momma!" We haven't been able to get her to say it, but we did hear her do it for her momma, so we hope that when she has a new home she will do it for her new momma!
Amou is an absolute joy to have around the house. She loves everyone, is house trained, and enjoys being around her people. She does, however, have a serious issue with C-a-t-s, and if you even say the word she gets annoyed. So if you have a feline-free home and want a sweet, smart forever pal to love and adore you, apply for Amou today!
Can't adopt Amou, but want to help her and others like her? Click the button below to sponsor Amou today!
Amou has been ADOPTED!