00475 - Sweet Pea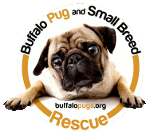 ID: 00475
Name: Sweet Pea
Sex: Female
Breed: Rat Terrier Mix / --Select-- / --Select--
Age: 1 Year
Weight: 17 lbs.
Good w/Dogs: Yes
Good w/Cats: Yes
Good w/Children: Yes
Housetrained: In process
Requested Donation: $250
Click on Sweet Pea's picture to see more of her!
Click here to display Sweet Pea's intake record.
Sweetpea is a 1 year old female rat terrier mix that was picked up as a stray in Pennsylvania. She was very undernourished at the time, but is starting to fill out nicely with regular meals (she's up to 17lbs now, and could probably use 3-5 more).
She has a very loving disposition and is excellent with kids, other dogs, and cats. She's coming along well on her housebreaking and does well in a crate when no one is home. She loves to run, and she's quite fast, so a home with a fenced yard would be optimal for her. She is also very snuggly and wants to be anywhere her people are, so a home where she would be allowed on the furniture and in bed at night would be best suited for a dog like Sweet Pea. If you are interested in adopting this little sweetheart, complete your online adoption application and submit it today. You can also email fruhead@rochester.rr.com for more information.
Can't adopt Sweet Pea, but want to help her and others like her? Click the button below to sponsor Sweet Pea today!
Sweet Pea has been ADOPTED!