00446 - Oscar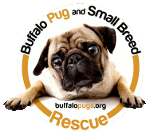 ID: 00446
Name: Oscar
Sex: Male
Breed: Boston Terrier / --Select-- / --Select--
Age: 5 Yrs.
Weight: 15 lbs.
Good w/Dogs: No
Good w/Cats: No
Good w/Children: No
Housetrained: Yes
Requested Donation: $250
Click on Oscar's picture to see more of him!
Click here to display Oscar's intake record.
This incredibly handsome young guy is Oscar. We are calling him Oscar the Grouch because he insists on being boss of everything. Oscar was surrendered for biting a young child. For this reason, Oscar must be adopted to an ADULT ONLY household and particularly one that is breed savvy and can help Oscar to realize that he is safe and can trust those around him.
Oscar also does not appear to be too fond of larger dogs and does chase small furry critters, so we prefer that he not be in a home with larger dogs, cats or pocket pets. He would be best as an only dog, but may be able to live in a multi-dog household as long as any other dogs are submissive and the humans are vigilant.
Now I know that all sounds pretty rough, but Oscar really is a sweet and loving little boy. He loves to hang out with you and snuggle up whenever he can. He's perfectly house and crate trained and very obedient. He likes to take walks and just loves to go for rides in the car, where he is also very well behaved. If you feel that you are the kind of adopter that can make sure that Oscar has the proper environment to thrive and feel secure, submit your application today and drop an email to carlise@buffalopugs.org.
Can't adopt Oscar, but want to help him and others like him? Click the button below to sponsor Oscar today!
Oscar's adoption donation is $275.00.