00439 - Chocolate Chip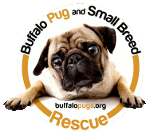 ID: 00439
Name: Chocolate Chip
Sex: Male
Breed: Tibetan Spaniel / --Select-- / --Select--
Age: 2 Years
Weight: 9 lbs.
Good w/Dogs: Yes
Good w/Cats: Yes
Good w/Children: Yes
Housetrained: Yes
Requested Donation: $250
Click on Chocolate Chip's picture to see more of him!
Click here to display Chocolate Chip's intake record.
Forgive the food theme with all the names of the new doggies, but it is completely unintentional (or not)! We really aren't trying to tempt you (or are we?), really! But, with this boy, sweets don't hold a candle to his charm, and we're sure that you will fall under his spell like we have.
Chip is a very inquisitive little guy and always needs to know what's going on. He is a great little watch dog and will alert you when something is going on. He is completely housetrained and is good with other dogs. He loves to instigate play time with the dogs in his foster home, even though they are much bigger than he is. Chip loves kids and would be great in a family with children 6 and over. We are working with him, but he still gets a little growly over his food, so we would prefer that he not go to a home with small children who may not be able to understand the signals.
We know that Chocolate Chip won't be with us long, so don't waste any time getting your application in for him! Please direct all inquiries about Chip to his foster mom, Lisa, at lbaker6@rochester.rr.com.
Can't adopt Chip, but want to help him and others like him? Click the button below to sponsor Chocolate Chip today!
Chocolate Chip has been ADOPTED!