00432 - Sheldon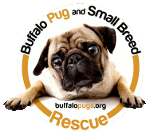 ID: 00432
Name: Sheldon
Sex: Male
Breed: Dachshund / --Select-- / --Select--
Age: 7 Yrs
Weight: 15.5
Good w/Dogs: Yes
Good w/Cats: Yes
Good w/Children: Yes
Housetrained: yes
Requested Donation: $250
Click on Sheldon's picture to see more of him!
Click here to display Sheldon's intake record.
This sweet boy is Sheldon, a 7 year old long haired Dachshund. Poor little Sheldon is totally blind and has been since he was 2 years old. His blindness is a result of Retinal Degeneration. His eyes are not white like the pictures make them look.
Sheldon says, "Don't let my blindness fool you. I can get around just fine!" He is careful when he walks and in no time at all learned his way around his foster home. He enjoys his foster dog siblings and loves to explore the backyard with them. He likes the cats too but can never quite figure out where they went when they sneak away from him. This is so perplexing to him that he keeps barking until we get him interested in something else. He is crate trained and sleeps in the crate at night. He enjoys car rides. He loves baths and is in heaven when you brush him. It is not in his nature to be aggressive but we do not want him to be adopted by a family with children under the age of 7. Because of his blindness Sheldon is nervous around little children who grab at him or move to quickly. Sheldon's mom had to give him up because her work schedule kept her away from him to much. He was lonely and did a little too much barking in her absence. It broke her heart to say goodbye but her landlord had complained. Sheldon is a very well behaved house guest in his foster home. He spends much of his time lying at his foster mom's feet. If you think you have the time and love this little sweetheart deserves, please fill out an application today!
Can't adopt Sheldon, but want to help him and others like him? Click the button below to sponsor Sheldon today!
Sheldon has been ADOPTED!