00417 - Riley II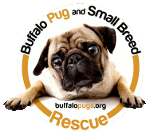 ID: 00417
Name: Riley II
Sex: Male
Breed: Cavalier King Charles/Cocker Mix / --Select-- / --Select--
Age: 4-5 Months
Weight: 12 Lbs
Good w/Dogs: Yes
Good w/Cats: Unknown
Good w/Children: Yes
Housetrained: In process
Requested Donation: $250
Click on Riley II's picture to see more of him!
Click here to display Riley II's intake record.
Riley has pneumonia and has been placed on Medical Hold. Please keep him in your thoughts as this poor boy struggles to get better and his devoted foster mom tends to his rigorous treatment regimen!
Looking for some fun in your life? How about a partner to snuggle with? Do you like to walk on the beach or to just sit and watch a sunset? If you do, then this little lover boy is the one for you! Riley II is a Cavalier King Charles Spaniel and Cocker Spaniel mix from an Ohio puppy mill - but his beginnings were not going to hold this young man back! Riley II is housebroken; completely crate trained and prefers to chew on his toys instead of furniture - all of this at only three months old - that is quite an accomplishment for a little fellow! He just had his vet check and got a clean bill of health. Riley weighs in at 17.5 lbs and is just a 100% huggable teddy bear. He gets along with other dogs, small animals and birds. Riley II's favorite hobbies are chasing balls, cuddling, pulling the blankets out of everyone's crates and playing tug with the other dogs. The foster mom gives Riley II two thumbs up - scoop this gem up quick!
Can't adopt Riley II, but want to help him and others like him? Click the button below to sponsor Riley II today!
Riley II has been ADOPTED!