00396 - Rudy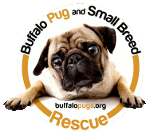 ID: 00396
Name: Rudy
Sex: Male
Breed: Yorkie/Papillon Mix / --Select-- / --Select--
Age: 8-10 Weeks
Weight: 6 Lbs
Good w/Dogs: Yes
Good w/Cats: Unknown
Good w/Children: Yes
Housetrained: In process
Requested Donation: $250
Click on Rudy's picture to see more of him!
Click here to display Rudy's intake record.
So, is he a yorkillon or a papkie? Whichever it is, he is cute as can be and is one of three siblings that came in from the puppy mill together. His name is Rudy and he is 8-10 weeks old. He came in with Pip and Princess and all three of them are simply the cutest little buggers we have had the pleasure of meeting. These little guys were lucky to get out of the dastardly puppy mills that have claimed the living life from their parents. Please remember the dogs that give birth to these cuties... its never too late to put an end to the spread of puppy mills. If you like Rudy, don't hesitate to apply today... there is no doubt that his white little mittens will charm everyone that looks his way.
Can't adopt Rudy, but want to help him and others like him? Click the button below to sponsor Rudy today!
Rudy has been ADOPTED!