00395 - Hoover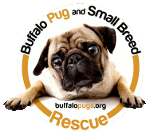 ID: 00395
Name: Hoover
Sex: Male
Breed: Corgi Mix / --Select-- / --Select--
Age: 2-3 Yrs
Weight: 30 Lbs
Good w/Dogs: Yes
Good w/Cats: Unknown
Good w/Children: Yes
Housetrained: In process
Requested Donation: $250
Click on Hoover's picture to see more of him!
Click here to display Hoover's intake record.
Meet Hoover, fresh from a shelter where he was found waiting patiently by the door. We can't imagine how anyone could part with this sweet guy, but when we saw him we wasted no time in grabbing him. Yes, he's a bit on the chunky side, but we are working on his diet and he's already begun slimming down. Hey, we could all use a little South Beach Diet from time to time!! We have learned that Corgi's are notorious for having weight issues if they are not on a proper diet and exercise regimen. But, that aside, this boy is personality plus! He's sweet and happy and will wiggle his nubby tail non-stop with little provocation. He loves attention and, as you can see from his photo gallery, is very tolerant of other dogs, even pesky puppies! He's also crazy for kids and loves to play. Everyone who meets this little guy just falls in love with him. Hoover is housetrained and will be a great addition to the right, loving family. If that could be you, file your application for Hoover today... you wouldn't want to miss out on this great find!
Can't adopt Hoover, but want to help him and others like him? Click the button below to sponsor Hoover today!
Hoover has been ADOPTED!