00391 - Olga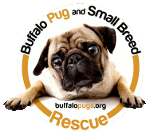 ID: 00391
Name: Olga
Sex: Female
Breed: Dachshund / --Select-- / --Select--
Age: 2 Yrs
Weight: 8 Lbs
Good w/Dogs: Yes
Good w/Cats: Unknown
Good w/Children: Yes
Housetrained: In process
Requested Donation: $250
Professional Photo donated by
Visual Works Studio
Click on Olga's picture to see more of her!
Click here to display Olga's intake record.
I have to say that Olga reminds me of a ferret. I have never seen a doxie so looooooong and petite in my life. She also reminds me of the slinky doxie from Toy Story! She is 2 yrs old and absolutely gorgeous. She could use to put on a few pounds, but she seems to enjoy her slenderness as it helps when she is exploring all of the nooks and crannies of a house. Olga was a puppy mill breeding dog and we are surprised they were finished with her because she is so gorgeous. We are, however, happy that this was the case. We hate to know that all of these poor dogs are in cages all of their lives just making puppies like a Strohman plant makes sliced bread. Olga will fit in anywhere... if you are interested in the precious little ferret girl, be sure to apply today!
Can't adopt Olga, but want to help her and others like her? Click the button below to sponsor Olga today!
Olga has been ADOPTED!