00356 - Cricket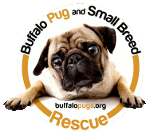 ID: 00356
Name: Cricket
Sex: Female
Breed: Miniature Schnauzer / --Select-- / --Select--
Age: 12 Weeks
Weight: 5 Lbs
Good w/Dogs: Yes
Good w/Cats: Yes
Good w/Children: Yes
Housetrained: In process
Requested Donation: $250
Professional Photo donated by
Visual Works Studio
Click on Cricket's picture to see more of her!
Click here to display Cricket's intake record.
Cricket and her brother are the cutest little schnauzer pups you will ever see! They are about 12 weeks old at this time and they are both very regal looking and seem to be very smart! Cricket appears to be the more laid back of the two and really really loves her lap time. We are not sure if they are purebred miniature schnauzers or purebred schnauzers, but we believe they are miniature due to their size at this age. Little Ms. Cricket would like to find a home that will be the right fit for such an upstanding young pup such as herself!
Can't adopt Cricket, but want to help her? Click the below button to sponsor Cricket today!
Cricket has been ADOPTED!
Please click
here
to see our spay/neuter restrictions on this pup!