00353 - Archie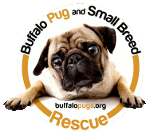 ID: 00353
Name: Archie
Sex: Male
Breed: Hound/Dobie Mix / --Select-- / --Select--
Age: 1 Yr.
Weight: 42 lbs.
Good w/Dogs: Yes
Good w/Cats: Unknown
Good w/Children: Unknown
Housetrained: Yes
Requested Donation: $250
Click on Archie's picture to see more of him!
Click here to display Archie's intake record.
Ok, we are in a complete quandry as to what breeds Archie here really is. He has some distinctly hound features, such as the ears, and his vocalization. He doesn't really bark but has a low howl type sound he makes when he's excited. He has a snout and coat like a red dobie, but the colorization and low, long stature of a giant dachshund!! He weighs 42 pounds and we don't really think he will get much bigger if at all. I guess what we are saying is we just DON'T KNOW, but we do know that he is a complete clown! He adores people, particularly the man of the house in his foster home, is good with other dogs, loved his bath and his favorite thing is to play, play, play. He is housebroken, but still needs to learn how to let you know he needs to go out. Archie is still very much a puppy and has been providing his fosters with constant laughs. He hasn't been around children yet, but we think he will be great with older kids who are big enough to play with him.
Archie is a very good boy and will make a great addition to any family, especially one that is looking for a hairy entertainer! If you think he's what you have been looking for, fill out an application for him today!
Can't adopt Archie, but want to help him? Click the below button to sponsor Archie today!
Archie has been ADOPTED!