00308 - Rosco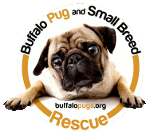 ID: 00308
Name: Rosco
Sex: Male
Breed: Cavalier King Charles/Beagle Mix / --Select-- / --Select--
Age: 4-6 Months
Weight: 15 Lbs
Good w/Dogs: Yes
Good w/Cats: Yes
Good w/Children: Yes
Housetrained: In process
Requested Donation: $250
Click on Rosco's picture to see more of him!
Click here to display Rosco's intake record.
Meet Rosco!! He and several of his siblings found their way into rescue because of a breeder mistake. They were going to be "destroyed" because the breeder did not want mixed pups.... these were supposed to be Cavalier King Charles Spaniel purebreds. As you can see, puppy mills and breeders are disgusting and in it only for the money. When there is no money to be made, they do not want to be bothered. They do not really care if there is a life at the other end of the deal. Rosco is a playful little bit. He enjoys other dogs and people. He takes some time to get used to foreign objects that he has never seen before, but before long, he becomes comfortable... so don't be surprised if Rosco becomes skittish with something he may not have seen before. This is the result of being locked up in a cage since birth. Rosco would love a permanent home where he can be loves and treated like the dignified little character that he is, regardless of whether or not he is a purebred!
Can't adopt Rosco, but want to help him? Click the below button to sponser Rosco today!
Rosco has been ADOPTED!