00305 - Ernie II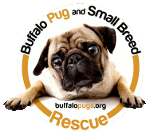 ID: 00305
Name: Ernie II
Sex: Male
Breed: Miniature Schnauzer / --Select-- / --Select--
Age: 1.5 Yrs
Weight: 20 Lbs
Good w/Dogs: Yes
Good w/Cats: Yes
Good w/Children: Yes
Housetrained: Yes
Requested Donation: $250
Professional Photo donated by
Visual Works Studio
Click on Ernie II's picture to see more of him!
Click here to display Ernie II's intake record.
Ernie II is quite the looker! Not only does he have the looks, he has a phenomenal personality to go along with it. He loves to get attention fron anyone and everyone. He seems to have quite a zest for life and he just wants to spend it with someone that will love him like he will love them. Ernie II can also be quite playful and when he gets in those play moods, he starts to mouth (better known as play bite). Because of that, we would prefer that his new home has children older than the toddler age. What is a play bite, may seem like something else to a child under the age of 3. There is not a mean bone in this boy's body, and he was given up only because his original owner had two baby's and no longer had the time to devote to poor little Ernie II. If you want to give Ernie an excellent Christmas present, then please apply to adopt him today.
Can't adopt Ernie II, but want to help him? Click the below button to sponser Ernie II today!
Ernie II has been ADOPTED!