00304 - Tuck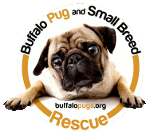 ID: 00304
Name: Tuck
Sex: Male
Breed: Beagle/Spaniel Mix / --Select-- / --Select--
Age: 4 Months
Weight: 8 Lbs
Good w/Dogs: Yes
Good w/Cats: Yes
Good w/Children: Yes
Housetrained: In process
Requested Donation: $250
Click on Tuck's picture to see more of him!
Click here to display Tuck's intake record.
Tuck is a very handsome little guy. He has a gorgeous wirey coat with the markings of a beagle! This poor little guy was abandoned at a very young age and was picked up as a stray with very little body weight and all kinds of infections. He has since been cured of all his infections and has a healthy weight now, pretty good for a pup who was feared to not make it through the rough patch. Now Tuck is happy, health, and eagerly hoping for a new home for Christmas. He is waiting for a family to take him home... so, please don't hesitate to apply today!
Can't adopt Tuck, but want to help him? Click the below button to sponser Tuck today!
Tuck has been ADOPTED!