00298 - Milton Bradley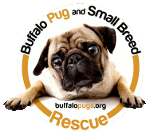 ID: 00298
Name: Milton Bradley
Sex: Male
Breed: Beagle / --Select-- / --Select--
Age: 7 Months
Weight: 15 Lbs
Good w/Dogs: Yes
Good w/Cats: Yes
Good w/Children: Yes
Housetrained: In process
Requested Donation: $250
Professional Photo donated by
Visual Works Studio
Click on Milton Bradley's picture to see more of him!
Click here to display Milton Bradley's intake record.
Yes, Milton Bradley is sure a strange name for a dog... but, you have to admit it is cute! Named after a boardgame company and just as fun as playing Monopoly, Milton is sure to entertain a family with kids for hours! He is quite playful and full of zeal and life. Milton is one that likes to have people around, so, he would not do well in a home where he was left alone for hours on end. Milton also has a smaller right eye than he should due to an injury he sustained when he was a teeny pup. His condition is moderate and simply means that he has one eye that never grew to the size of a normal eye. He does have some vision in it, but may not always retain that vision. If you would like to read more about this, please click
here
. Please don't let this little issue blind you to the fact that Milton is a wonderful family dog who needs a loving family to care for him! You won't be sorry!
Milton Bradley has been ADOPTED!