00284 - Spaz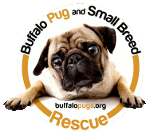 ID: 00284
Name: Spaz
Sex: Male
Breed: Miniature Pinscher / --Select-- / --Select--
Age: 6.5 Months
Weight: 8 Lbs
Good w/Dogs: Yes
Good w/Cats: Unknown
Good w/Children: Yes
Housetrained: In process
Requested Donation: $250
Professional Photo donated by
Visual Works Studio
Click on Spaz's picture to see more of him!
Click here to display Spaz's intake record.
As many folks must know, the Min Pin breed is known for it's energy level. They are small and zippy and high strung at times! Spaz is certainly no exception to that rule! He is the perfect example of a min pin temperament. He is extraordinarily playful, hates to be alone, spins when on a leash and hops around like a spaz (hence his name). He is alot of fun to watch and interact with, but a potential adopter needs to know that he will need lots of exercize and attention and it is should most definately be brought through obedience training to avoid any future behavioral issues. Spaz loves everyone and gets along fine with other dogs. We are not sure about cats at this time. We think that Spaz will find a home quick, so, if you are interested don't hesitate to applY!
Spaz has been ADOPTED!