00280 - Lenox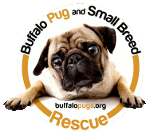 ID: 00280
Name: Lenox
Sex: Male
Breed: Spaniel Mix / --Select-- / --Select--
Age: 8 Weeks
Weight: 3 Lbs
Good w/Dogs: Yes
Good w/Cats: Yes
Good w/Children: Yes
Housetrained: No
Requested Donation: $250
Click on Lenox's picture to see more of him!
Click here to display Lenox's intake record.
This little cutie came to us from a shelter in West Viriginia where he was born. His littermates were all able to find homes, but Lenox was still there when we offered our help. There were many dogs coming into the shelter at the time, so they told us to find Lenox a good home to make room for the incoming homeless dogs. We believe he is part cocker spaniel, but we are unable to determine that for sure. All we know for certain is that he is as cute as a button! He is currently nothing more than a little handful of love and playfulness and we are certain that someone out there can offer him a bright and loving future. If you think you can handle a little bundle of joy, then please don't hesitate to apply today!
Lenox has been ADOPTED!