00262 - Mrs. Beasley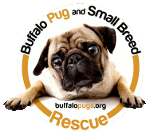 ID: 00262
Name: Mrs. Beasley
Sex: Female
Breed: Beagle / --Select-- / --Select--
Age: 5-6 Yrs
Weight: 18 Lbs
Good w/Dogs: Yes
Good w/Cats: Yes
Good w/Children: Yes
Housetrained: Yes
Requested Donation: $250
Click on Mrs. Beasley's picture to see more of her!
Click here to display Mrs. Beasley's intake record.
Have you ever met a dog that could communicate appreciation just by looking at you? Well, neither had we until we met Mrs. Beasley. Whenever she looks at us, its as though she is thanking us for rescuing her and for looking for a special home for her... This girl is one of the most intelligent and precious beagles we have ever had the pleasure of meeting! She behaves quite well, is very potty trained and listens well to commands. She will follow you anywhere you wish her to go and is ALL about pleasing the person she is with. She is a very grateful dog and we think anyone would be most lucky to have her as a companion! She was dropped off at a volunteers house with no explaination... We are confident that we will find this girl the home she deserves with someone who will treat her with dignity and respect and give her the loving companionship she deserves!
Mrs. Beasley has been ADOPTED!