00260 - Amber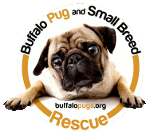 ID: 00260
Name: Amber
Sex: Female
Breed: Labradoodle / --Select-- / --Select--
Age: 2.5 Months
Weight: 17 Lbs
Good w/Dogs: Yes
Good w/Cats: Unknown
Good w/Children: Yes
Housetrained: In process
Requested Donation: $250
Click on Amber's picture to see more of her!
Click here to display Amber's intake record.
Amber is a cutie patootie! She is one of the oddest labradoodles, as far as looks go, that we have ever seen. She has been named after her gorgeous coat and her even more gorgeous eyes. Amber is still quite the puppy and enjoys doing all the puppy things she can do. Her new family will need to be diligent in getting her trained and showing her the ropes of potty training, including crate training. Amber will be larger than our normal 30 lb rescue dog, but she is sure to be a dog that will keep you happy and keep the sun shining on your home even when times are cloudy! Apply for this girl today!
Amber has been ADOPTED!