00257 - Katie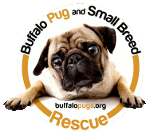 ID: 00257
Name: Katie
Sex: Female
Breed: Yellow Lab / --Select-- / --Select--
Age: 1.5 Yrs.
Weight: 55 Lbs
Good w/Dogs: Yes
Good w/Cats: Unknown
Good w/Children: Yes
Housetrained: In process
Requested Donation: $250
Click on Katie's picture to see more of her!
Click here to display Katie's intake record.
Is this girl gorgeous or what? We thought the same thing when we could not resist getting her out of the puppy mill she was in! Sure, she was over our 30 pound limit, but we just could not forget the impression she made on us when we first laid eyes on her... we hope that you feel the same! Katie is a playful and energetic girl. She loves attention and playing with other dogs. She does not seem to be in shock about her quick and drastic change in environment at all.... she bounced back as if nothing could ever have gotten her down. She is a yellow lab, but a very very special yellow lab that is near and dear to all of our hearts. We hope she will mean as much to you!
Katie has been ADOPTED!