00244 - Keisha (a.k.a. Kiki)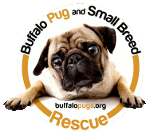 ID: 00244
Name: Keisha (a.k.a. Kiki)
Sex: Female
Breed: Chihuahua/Terrier Mix / --Select-- / --Select--
Age: 2-3 Yrs
Weight: 15 lbs
Good w/Dogs: Yes
Good w/Cats: Yes
Good w/Children: Yes
Housetrained: Yes
Requested Donation: $250
Click on Keisha's picture to see more of her!
Click here to display Keisha's intake record.
This 2-3 yr old girl is definately more of the chihuahua breed than the the terrier mix! She exemplifies the Taco Bell commercial, head tilt, pointed ears and the whole bit. Keisha was dropped at a shelter because she was pregnant and no one wanted to care for her or her litter. She gave birth in the shelter, and then we were able to get her and her 5 pups into rescue. She has just weaned the pups off and is now spayed and ready to go... she would love a family that will give her lots of love and attention and will take her places and enjoy being with her. This is a lover of a dog and we hope we will find someone that will enjoy her as much as we do!
Is the chihuahua breed for you? Click
here
to find out!
Click
here
to read our page on Chihuahua's!
Keisha has been ADOPTED!