00229 - Archie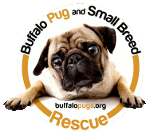 ID: 00229
Name: Archie
Sex: Male
Breed: Jack Russell Terrier / --Select-- / --Select--
Age: 2-3 Yrs
Weight: 17.2 Lbs
Good w/Dogs: Yes
Good w/Cats: Unknown
Good w/Children: Yes
Housetrained: Yes
Requested Donation: $250
Click on Archie's picture to see more of him!
Click here to display Archie's intake record.
Most Jack Russells are very high strung and sometimes protective of their humans, toys, food and other things that they believe to be theirs... Archie is the anti standard Jack Russell... sure, he is energetic, but not to the degree that some dogs in this breed category can be. He is super duper friendly and really has a zeal for life. He has proven to get along with all other animals and kids... he is really the supreme JRT and a perfectly ideal family pet!
Archie's adoption donation is $200.00.