00218 - Hunny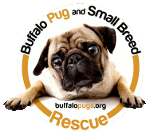 ID: 00218
Name: Hunny
Sex: Female
Breed: Toy Fox Terrier/Doxie Mix / --Select-- / --Select--
Age: 2 Yrs
Weight: 12 Lbs
Good w/Dogs: Yes
Good w/Cats: Unknown
Good w/Children: Yes
Housetrained: Yes
Requested Donation: $250
Click on Hunny's picture to see more of her!
Click here to display Hunny's intake record.
We are not entirely sure what breed little Ms. Hunny is, but we believe it to be a little of Toy Fox Terrier and a little of Dachshund... of course we could be entirely wrong, or so the "experts" tell us! One thing we do know for sure is that Hunny has some dreamy eyes in her photos and she passed that trait on to her two pups, Cosmo and Daphne! Hunny is alot of fun to be around, she enjoys getting play time and dancing for treats. She is mostly housetrained (she has had two poo poo accidents in her foster home over a 1 week span - probably because she is still adjusting to the new environment). We guarantee that Hunny will please you and be your lifelong love!
Hunny has been ADOPTED!