00215 - Chadwick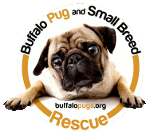 ID: 00215
Name: Chadwick
Sex: Male
Breed: Dachshund (Long Haired) / --Select-- / --Select--
Age: 9 Yrs
Weight: 10 Lbs
Good w/Dogs: Yes
Good w/Cats: Yes
Good w/Children: Yes
Housetrained: Yes
Requested Donation: $250
Click on Chadwick's picture to see more of him!
Click here to display Chadwick's intake record.
Have you ever met a doxie that you didn't like? Well, neither have we... and now that we met this chap named Chadwick, we are all the better for it. This is one regal looking and sounding aristocrat. Just look at him, and you will understand how he got his name. Chadwick was surrendered by his family of 9 yrs because they were no longer able to afford time to spend with him. He asks that you not judge him by his age, because he is spry for 9! Chadwick would love to lounge out on your chaze lounge with you and yours drinking tea from a fine china bowl. He says dogs are okay, but if you already have them, they had better be related to royalty... and cats, sure, but Chadwick prefers persian kittys... If you think you have the silver spoon to go with Chadwick's crushed velvet lined crate, then apply now!
Chadwick has been ADOPTED!