00212 - Maisy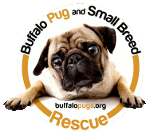 ID: 00212
Name: Maisy
Sex: Female
Breed: Pekingese / --Select-- / --Select--
Age: 7 Yrs
Weight: 12 Lbs
Good w/Dogs: Yes
Good w/Cats: Unknown
Good w/Children: Yes
Housetrained: In process
Requested Donation: $250
Click on Maisy's picture to see more of her!
Click here to display Maisy's intake record.
If you are interested in this cute little 7 yr old purebred pekingese girl, express interest now! She was recently saved from a puppy mill and we are getting her shots up to date and evaluating her personality... she is a true puppy mill dog in that she has lived in a cage all of her life, she is missing an eye, but can see fine... so far she is mellow and a bit in shock at being out of the environment she was in... needs to learn to be a dog instead of a puppy making machine! This poor girl needs someone that will show her what life can really be like for a well adjusted family dog. She is struggling with potty training because she has been going in her cage for so many years. We have confident that she can be broke of this bad habit with commitment and an owner that will be patient with her.
Maisy has been ADOPTED!