00196 - Beau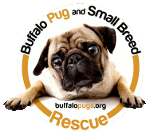 ID: 00196
Name: Beau
Sex: Male
Breed: Beagle / --Select-- / --Select--
Age: 2 Yrs
Weight: 34.4 Lbs
Good w/Dogs: Yes
Good w/Cats: Yes
Good w/Children: Yes
Housetrained: Yes
Requested Donation: $250
Click on Beau's picture to see more of him!
Click here to display Beau's intake record.
Beau (formerly named Highway because that is where he was found a-wanderin), is a very pleasant beagle. He rarely barks or makes a peep... he gets along famously with other dogs, and he absolutely loves people of all shapes and sizes. Beau is housebroken and he obeys rules very well. He is great on a leash and very well adjusted... he seems to be good at adapting to new routines and will even let his owner clip his nails.... baths however, are another story! If you think this quiet and mellow beagle is just the best friend you need then apply today!
Beau has been ADOPTED!.