00195 - Mickey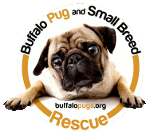 ID: 00195
Name: Mickey
Sex: Male
Breed: Rat Terrier Mix / --Select-- / --Select--
Age: 3 Yrs
Weight: 30.8 Lbs
Good w/Dogs: Yes
Good w/Cats: No
Good w/Children: Yes
Housetrained: Yes
Requested Donation: $250
Click on Mickey's picture to see more of him!
Click here to display Mickey's intake record.
Its always heartbreaking when a dog like Mickey ends up in a shelter or a rescue because his or her owner passed away... This boy is very well behaved and was very well cared for. Unfortunately, he probably has no idea what happened and where his owner went... probably thinks he was abandoned. In an effort to give this guy the love he is used to, we are looking for a great family who can pick up where his previous owner probably left off. We are certain there will be no replacement for his owner, but there is no reason someone can't give him a spoiled life as well! Mickey was so named because "he has mickey mouse on his back end"... interestingly, he does!
Mickey has been ADOPTED!