00187 - Dalton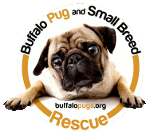 ID: 00187
Name: Dalton
Sex: Male
Breed: Beagle / --Select-- / --Select--
Age: 10 Weeks
Weight: 9 Lbs
Good w/Dogs: Yes
Good w/Cats: Unknown
Good w/Children: Yes
Housetrained: In process
Requested Donation: $250
Click on Dalton's picture to see more of him!
Click here to display Dalton's intake record.
Dalton came in with his siblings Cody, Jess and Eva from a small shelter in rural Kentucky. Dalton is the leader of the Beagle Gang. He's a little bossy and he plays a little rougher than the others. He fought us tooth and nail in the tub. Just like her plays big, he also eats BIG... this guy will make any boy a happy boy! He will be a boy's best friend and hopefully his only dog! Dalton wants to be the only one to get your affection...
Dalton has been ADOPTED!.