00177 - Mitch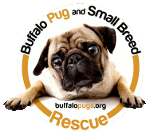 ID: 00177
Name: Mitch
Sex: Male
Breed: Terrier Mix / --Select-- / --Select--
Age: 10 Months
Weight: 18 Lbs
Good w/Dogs: Yes
Good w/Cats: Yes
Good w/Children: Yes
Housetrained: In process
Requested Donation: $250
Click on Mitch's picture to see more of him!
Click here to display Mitch's intake record.
Mitch and his sister will be adopted out to two different families, however, if interested in adopting both, we will certainly consider it! Mitch and his sister Maggie were found as strays living out of a garbage dumpster somewhere in West Virginia. Of course, they ended up in a high kill overpopulated shelter after being found... so, we could not resist saving them from certain doom and bringing them home to Western New York to find a family that will love them as they should be. These two babies are only 10 months old and just beginning their lives. They have already had enough hard knocks and we would like to find them their permanent loving forever home, one where they can grow old. Mitch is the more confident of the two... he was Maggie's rock during hard times. She is a little bit more reserved and unsure about other dogs and small children. When we say unsure, we mean that she is afraid of them or shies away. So, can you be the one Maggie or Mitch are looking for?
Mitch has been ADOPTED!