00170 - Tanner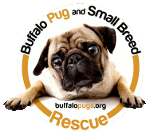 ID: 00170
Name: Tanner
Sex: Male
Breed: Chihuahua Mix / --Select-- / --Select--
Age: 2 Weeks
Weight: 2 Lbs
Good w/Dogs: Unknown
Good w/Cats: Unknown
Good w/Children: Unknown
Housetrained: No
Requested Donation: $250
Click on Tanner's picture to see more of him!
Click here to display Tanner's intake record.
This little boy's picture speaks for itself. He is two weeks old and is currently still nursing with his mother and siblings. He will start the weaning process very soon and will then be able to go to his new family. Tanner and his siblings are mixed. Their mother is a chihuahua and we do not know what daddy was.... we know only that he was a small breed as well. We have no doubts that Tanner and his siblings will be spoken for prior to their being weaned, so if you are interested, please apply quickly!
Tanner has been ADOPTED!