00167 - Sam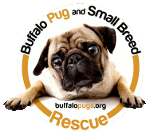 ID: 00167
Name: Sam
Sex: Male
Breed: Toy Poodle / --Select-- / --Select--
Age: 2.5 Yrs
Weight: 11 Lbs
Good w/Dogs: Yes
Good w/Cats: Yes
Good w/Children: Yes
Housetrained: Yes
Requested Donation: $250
Click on Sam's picture to see more of him!
Click here to display Sam's intake record.
Its very difficult to get a good picture of a pure black dog... but, this is Sam. He had a bit of an accident with some clippers (Just kidding! He actually had parts of him shaved down to remove the heavy matting from his fur). This cute little toy poodle came in with his former breeding partner Casey... These two were used for breeding and they were also family pets and are very loving toward people, dogs and cats... if you think you can give this cute little 11 lb poodle the best of lives, then please apply today!
Sam has been ADOPTED!