00159 - Kricket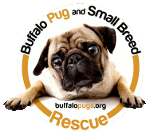 ID: 00159
Name: Kricket
Sex: Female
Breed: Norwich Terrier Mix / --Select-- / --Select--
Age: 2 Yrs
Weight: 13 Lbs
Good w/Dogs: Yes
Good w/Cats: Thinks its FUN to chase cats
Good w/Children: Yes
Housetrained: For the most part. Has made occassional mistake.
Requested Donation: $250
Click on Kricket's picture to see more of her!
Click here to display Kricket's intake record.
Kricket is a dynamic Norwich terrier cross who could be a circus acrobat. She is tremendously active and always ready to play. She jumps, she flies and she turns somersaults. Her spirited antics delight children and her foster's daughter actually said "Mom, Kricket is the best foster we've ever had." These terriers have a wiry weather proof coat so they don't shed too much. They are highly alert, intelligent and loyal to their families. Kricket needs an active family who will not leave her alone for long periods of time.
Kricket has been ADOPTED!