00143 - Tiny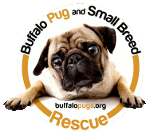 ID: 00143
Name: Tiny
Sex: Female
Breed: Daschund Mix / --Select-- / --Select--
Age: 2-3 Yrs
Weight: 5 Lbs
Good w/Dogs: Yes
Good w/Cats: Yes
Good w/Children: Yes
Housetrained: Yes
Requested Donation: $250
Click on Tiny's picture to see more of her!
Click here to display Tiny's intake record.
Tiny could not be more aptly named! This is the smallest little doxie I have ever laid eyes on. She weighs in at about 4lbs and is the most timid and cute little girl. She looks to have been mixed with chihuahua, but she is predominantly doxie with her short and stubby legs and longer body. She is a lap dog to the nth degree and love to be doted over. This would be the perfect girl for a quiet home with not too much activity as she is just too demure for anything lively. We hope you can find it in your hearts to give this girl a home for Christmas.... she is waiting for you!
Tiny has been ADOPTED!