00141 - Abby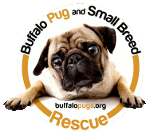 ID: 00141
Name: Abby
Sex: Female
Breed: Cocker Spaniel/Wire Hair Terrier Mix / --Select-- / --Select--
Age: 7 Weeks
Weight: 1 1/2 Lb
Good w/Dogs: Yes
Good w/Cats: Yes
Good w/Children: Yes
Housetrained: No
Requested Donation: $250
Click on Abby's picture to see more of her!
Click here to display Abby's intake record.
Update 7/31/05:
Abby was adopted out to a family back in November of 2004. They have had difficulty in getting her housetrained. We believe that a new adopter will need to crate train this girl, it is the best way to instill potty manners and in our experience it works every time! She is about 15 lbs now and she is playful and sweet and a joy to be with. She would do best in a family environment with kids and even other dogs.
Original Posting:
My name is Abby and while that may sound like short for abnormal, I am quite fine thank you! I look a little down in the photo, but I can guarantee you that I am just as fun loving as any pup you have ever known. I enjoy eating and sleeping right now, but as I get older I would love to have kids to run around with and adults who will shower me with love and affection. I currently only weigh a whopping 1 lb, and as you can imagine, that is small... I should probably get no larger than 10-15 lbs. Can you give me a home for Christmas Santa paws?
Abby has been ADOPTED!