00138 - Max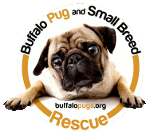 ID: 00138
Name: Max
Sex: Male
Breed: Cavalier King Charles Spaniel / --Select-- / --Select--
Age: 2 Yrs
Weight: 12 Lbs
Good w/Dogs: Yes
Good w/Cats: Yes
Good w/Children: Yes
Housetrained: In process
Requested Donation: $250
Click on Max's picture to see more of him!
Click here to display Max's intake record.
Meet Max! He appears to be a purebred Cavalier King Charles Spaniel... he is very docile, sweet and LOVES his human companions. This boy only wants to be loved and given all the attention. He does get along with dogs and cats, however, he would probably be happiest being an only dog. He is looking for a home in which his owner would be available most of the time. He is completely adament about not wanting to be in a crate or cage and needs a loving home that will not subject him to such a horror (as he sees it anyhow!). We are diligently working on Max's potty trained, but he does not always understand that he must hold it when he is left alone for a very long period of time. He otherwise seems to have been housebroken before and we think that it will be a matter of short order before he completely gets it again!
Max's adoption donation is $250.00