00134 - Buster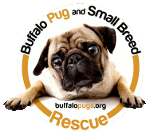 ID: 00134
Name: Buster
Sex: Male
Breed: Miniature Pinscher / --Select-- / --Select--
Age: 2 Yrs
Weight: 12 Lbs
Good w/Dogs: Yes
Good w/Cats: Unknown
Good w/Children: Yes
Housetrained: In process
Requested Donation: $250
Click on Buster's picture to see more of him!
Click here to display Buster's intake record.
Buster is a wonderful little purebred min pin guy! He takes a bit of getting used to other dogs (he will growl at them in the beginning), but after a couple of days, alls well in dogsville. Buster is currently undergoing some potty training, but he is coming along nicely. Potential adopters need to understand that a move to a new home may start off with some residual potty reassurance needed. It takes Buster a little time to warm up to men and we think perhaps he was abused by one in his past... however, after a few days, he seems to come around to men too. It appears he needs to have them gain his trust. He is in every sense of the word a lapdog. He does not really enjoy being crated at night and would much rather have a warm bed with a warm human to cuddle up too. He is a loving little guy and would do best with someone (at least a female) who is home a lot during the day.
Buster has been ADOPTED!