00117 - Oreo Cookie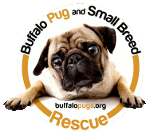 ID: 00117
Name: Oreo Cookie
Sex: Female
Breed: Jack Russell Mix / --Select-- / --Select--
Age: 2 Yrs
Weight: 14 Lbs (11 Inches Tall)
Good w/Dogs: Yes
Good w/Cats: Yes
Good w/Children: Yes
Housetrained: Yes
Requested Donation: $250
Click on Oreo Cookie's picture to see more of her!
Click here to display Oreo Cookie's intake record.
Hi, I am Oreo Cookie, and you can call me Oreo for short. I look just like my name suggests and as long as you don't try to eat me, then you are welcome to apply for me. I think that I would like a home where there are other dogs and kids because I just love to be played with by the little ones. One girl even colored more spots on my fur with marker and I just let her have fun because I enjoy making kids laugh and making them happy. I would love to have my very own kid to sleep with at night... do you have a kid for me to love? I promise that you will not be disappointed with me! You have probably heard all sorts of jack russell terrier horror stories, but I can assure you that I am like no JRT you have met before!
Oreo Cookie has been ADOPTED!