00116 - Boo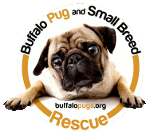 ID: 00116
Name: Boo
Sex: Female
Breed: PB Sheltie / --Select-- / --Select--
Age: Born 3/26/02 She is 2 Yrs old.
Weight: 25 Lbs
Good w/Dogs: Yes
Good w/Cats: Unknown
Good w/Children: Yes
Housetrained: In process
Requested Donation: $250
Click on Boo's picture to see more of her!
Click here to display Boo's intake record.
Hey everybody, my name is BOO and this is my favorite time of year because my name is said by everyone all over! I am a Blue Merle Sheltie, I look like I have some grey hair, but I am certainly not old, that is what blue merle does to a sheltie's coloring. When my foster mom asked me what kind of home I wanted, I told her that it should be one where I do not have to spend too much time by myself because I love people and I also told her that I would like a nice fenced in yard so that I do not run off when my breed instincts of herding kick in! My foster mom says that I am a bit overweight at 25 lbs, but I was a bit offended! I told her that as long as my adopter takes me out on walks and lets me excersize regularly, I could get my hourglass shape back! I sure hope that you are the family for me and I can not wait to meet you!
Boo has been ADOPTED!