00112 - Little Scotty Boy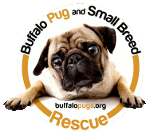 ID: 00112
Name: Little Scotty Boy
Sex: Male
Breed: Shetland Sheepdog / --Select-- / --Select--
Age: 4 Yrs
Weight: 8 Lbs
Good w/Dogs: Yes
Good w/Cats: Unknown
Good w/Children: Yes
Housetrained: Yes
Requested Donation: $250
Click on Scotty's picture to see more of him!
Click here to display Scotty's intake record.
Scotty is the first sheltie to be rescued and released to Buffalo Pugs & Small Breed Rescue from a breeder in Ohio who has thankfully decided to quite breeding. Realizing there are too many homeless dogs, breeder no longer felt comfortable about breeding dogs. Scotty was born Febr 04, 2004. He is a sable and white shetland sheepdog, weighs 8 pounds and is barely 10 inches tall. He is a placid willowy fellow with a soft, gentle personality. Scotty is looking for a quiet harmonious home that will appreciate his peaceful nature and enjoy evenings of quiet relaxation on your lap. This dog exhibits
none
of the negative characteristics of shelties - high strung, hyperactivity and mindless yapping. Thankfully the breeder placed a high premium on even-temperament.
Scotty has been ADOPTED!