00105 - Taffy //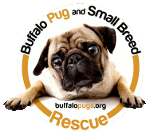 ID: 00105
Name: Taffy //
Sex: Female
Breed: Shih-Tzu / --Select-- / --Select--
Age: 3 Yrs
Weight: 10 Lbs
Good w/Dogs: Yes
Good w/Cats: Yes
Good w/Children: Yes
Housetrained: Yes
Requested Donation: $250


Click on Taffy's picture to see more of her!

Click here to display Taffy's intake record.

Taffy is a 3 yr old purebred shih-tzu and has already landed herself in a shelter. She was due to be put to sleep and we saved her the day before. The shelter that she came in from does little to promote their available dogs, and they certainly do not do anything on the internet. She is safe now, and thank goodness, because she is one of the sweetest most gentlest loving little girls we have seen in a while! She seems quite happy with life and just wants to hang out with her people and live the good life. She is quite well behaved and loves to ride in the car! She never wants to have to worry about being given up again... can you make a promise such as that to a sweet and innocent girl such as Taffy?

Taffy has been ADOPTED!