00097 - Nacho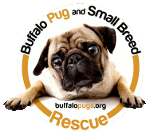 ID: 00097
Name: Nacho
Sex: Male
Breed: Warfield Red Beagle / --Select-- / --Select--
Age: 3-4 Yrs
Weight: 25 Lbs
Good w/Dogs: Yes
Good w/Cats: Yes
Good w/Children: Yes
Housetrained: Yes
Requested Donation: $250
Click on Nacho's picture to see more of him!
Click here to display Nacho's intake record.
Nacho is a beautiful full blooded Warfield Red Beagle. He is red and white in color and has a wonderful temperament. This boy is quite housetrained, well behaved and gentle as a churchmouse. He loves people, kids too!, dogs and cats. He does prefer not to have to contend with the chananigans of young pups though. He seems to prefer adult dogs and shys away from the youthful energetic types. This littls guy is going to make some family very rich... rich with the joys of a loyal and loving dog that is!
Nacho has been ADOPTED!